We are system partners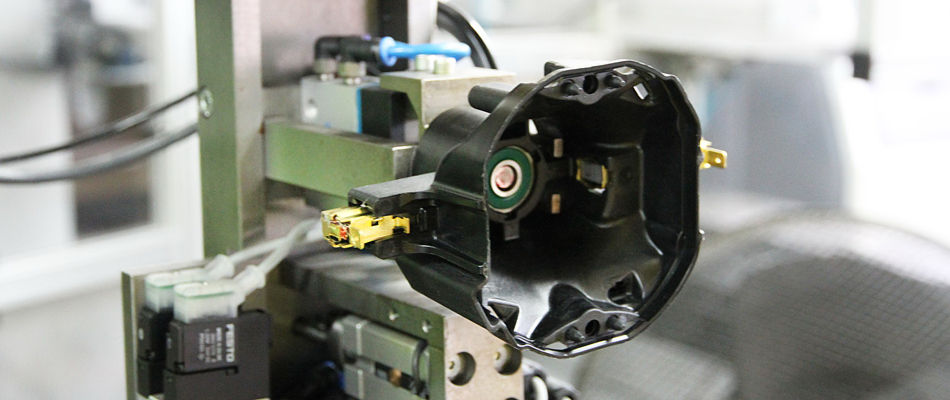 We are your system partner for assemblies with components from our plastic mouldings shop and our stamping shop.
We have an immense production capability at our site in Weinstadt. Our production is designed ideally for part counts from 1 to approx. 800,000 parts/year. We can also easily incorporate treatment processes and components from our partners or yours into the value flow in a safe and economic process. On the basis of a proven procedure, we offer you innovative solutions from a single source:
Brainstorming:
You know the objective - we will search with you for the ideal path to reach it
3D models:
We will present you with our recommended solution as a 3D model, with a number of alternatives if desired.
Prototype parts:
We will produce for you 3D-printed manual prototypes and functional prototypes approximating to production parts.
Volume production:
Depending on part count and requirements, we will produce aids for installation or even an automated production line with test stations, in order to produce your product reliably in bulk.
Prototyping:
We create prototypes of production parts in accordance with your instructions
Production delivery:
We will provide you with production parts matching your logistic plan.
There is additional information about our products on the Brush mounting systems page.