Stamping & Shaping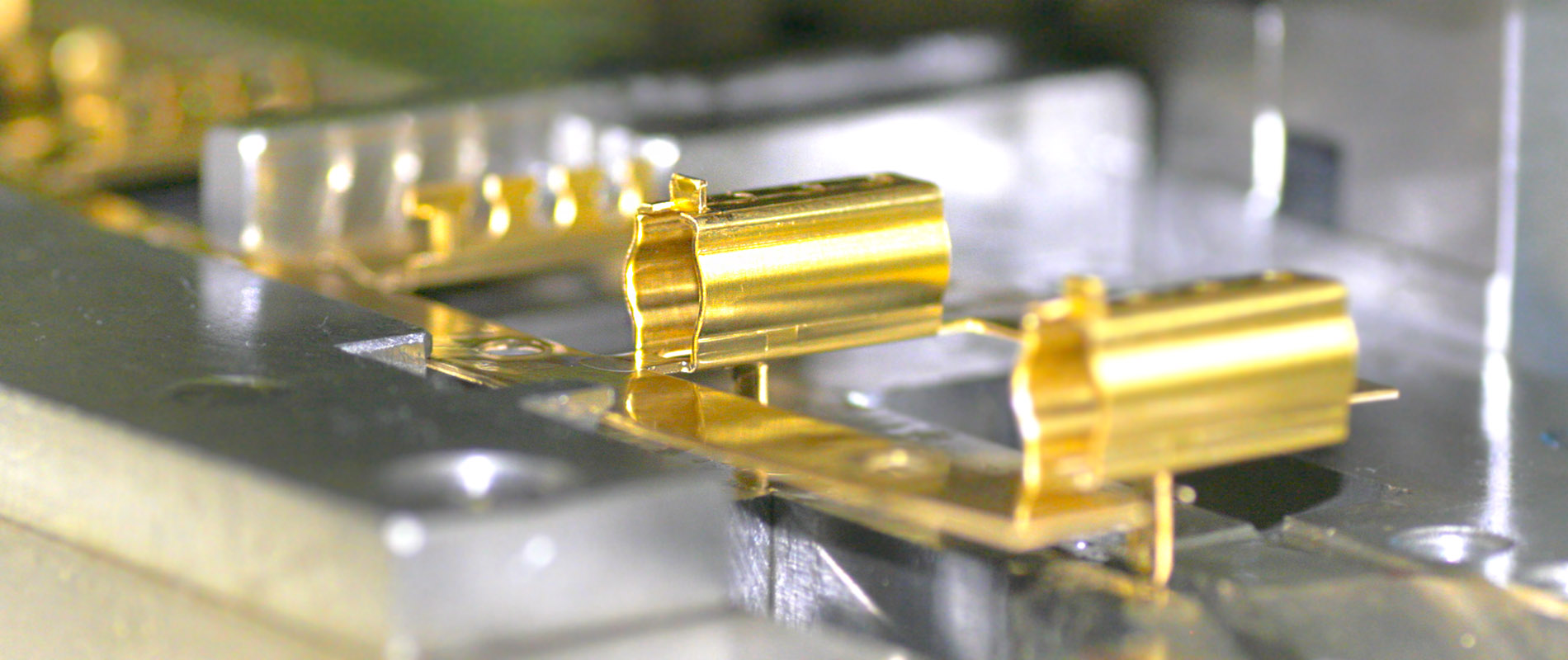 In the following connection systems, we stamp and bend brass (CuZn37), copper, steel and other materials in thicknesses ranging from 0.2 to 2.0 mm. The material usually comes from coils or is in the form of strips.
In our machine holdings, we have eccentric presses with stamping forces from 250kN to 1000kN.
Including tool production, we develop and produce components, ranging from flat washers to enclosed brush mountings. We produce features for this such as a carbon support function, crimp connections, push-on connections, spring supports and measures to improve the jamming resistance of power tools.
There is additional information about products manufactured in this way on the Stamping-bending parts page.